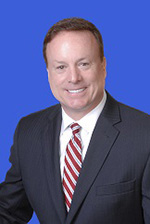 Kevin O'Toole
President & CEO
Oversees: All health plan administration
Background: Since August 2014, O'Toole has led MHS through tremendous growth and product expansion, procuring and implementing traditional Medicaid, Medicaid expansion, the Aged, Blind and Disabled program including foster care, a Federal Exchange Marketplace product and Medicare Advantage products. Prior to moving to Indiana he served as the COO at Centene's South Carolina health plan, Absolute Total Care, where he was responsible for a successful operational turn-around. He has been with Centene Corporation since 2012 when he served as vice president of health plan operations in St. Louis, Missouri.
Prior to his roles with Centene Corporation, O'Toole spent 16 years with Medco and their predecessor companies acquired by Medco. He started as Division Controller in the Home Care business, and was promoted to Vice President of Finance and later to Vice President of Operations. There, he held roles overseeing the infusion pharmacy business in the central United States and had nationwide operational responsibility for the hemophilia specialty pharmacy operations in Nashville, TN. He also spent 6 years in healthcare consulting with Price Waterhouse and Ernst & Young in St. Louis. O'Toole received his Bachelor of Science in Microbiology, Master of Science in Public Health in Health Administration, and his Master of Business Administration in Finance from the University of Missouri-Columbia. He currently serves on the Board of Directors of Covering Kids & Families.
Jill Claypool
Vice President, Network Development & Contracting
Oversees: Provider Relations, Contracting, Network Development
Background: Claypool previously served as director of Medicaid risk for Indiana University Health Plans, which included P&L management for the Medicaid line of business. She also served as the director of Medicaid compliance for Anthem, overseeing compliance functions of 12 state Medicaid managed care contracts, and as the Director of Care Programs for Indiana FSSA. Originally from Warsaw, Indiana, Claypool received her Bachelor of Science in public policy from Indiana University and her Master of Public Affairs from Indiana University-Purdue University Indianapolis (IUPUI). She volunteers with Executive Women in HealthCare.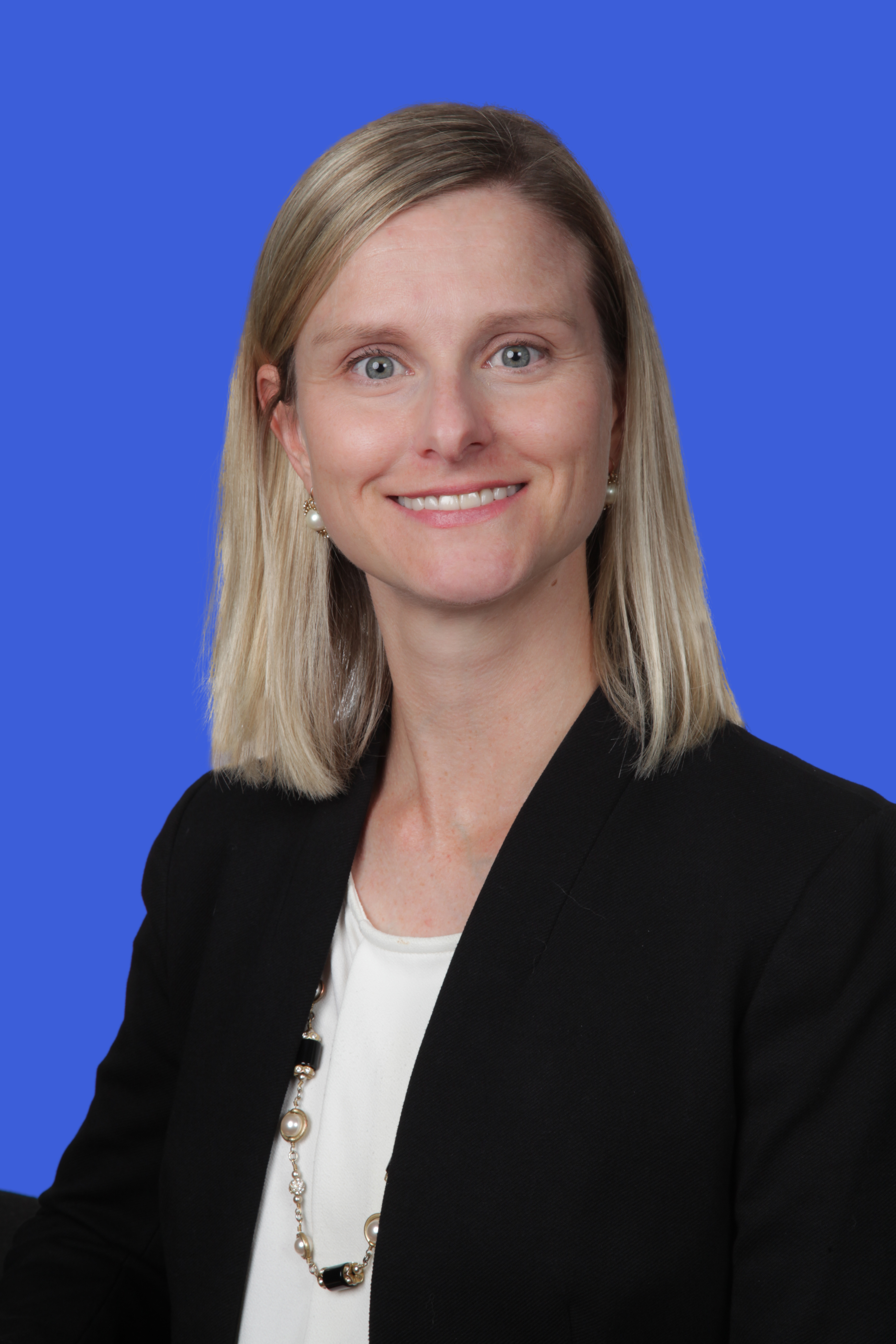 Christina Hage
Vice President, External Relations
Oversees: External Affairs
Background: Hage has over a decade of experience in state and federal government and the private sector with a focus on public policy, communications and government affairs. Most recently, she was Vice President of Public Policy for United Way of Central Indiana where she led the federal, state and local engagement and policy efforts. She also served as Legislative and Senior Policy Director for the Family and Social Services Administration where she oversaw legislation, policy, administrative rulemaking and communications. Prior to serving in state government, Hage served in several policy, lobbying and communications positions in Washington D.C., including on Capitol Hill, lobbying for the State of Indiana and IU Health and spokeswoman for the Office of the U.S. Trade Representative. Hage holds a Bachelor of Arts in International Marketing and Economics from Taylor University. She is a graduate of the American Enterprise Institute Policy Leadership Network, the Richard G. Lugar Excellence in Public Service Series, and is a member of the Women's Fund of Central Indiana OPTIONS Class 16 and the IU Health Foundation Inspiring Leader 2018. Christina is also active in several non-profit boards including Indiana Connected by 25, JumpIN and the American Cancer Society Guild.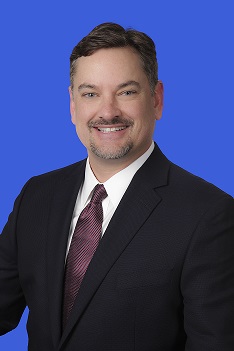 Geoff Petrie
Vice President, Compliance
Oversees: Compliance with MHS' state contract and government affairs programs, Grievance & Appeals, Chief Compliance Officer
Background: Prior to working at MHS, Petrie served in several leadership roles for WellCare Health Plans, including senior director of program compliance, leading the company's compliance oversight, market liaison and analytics programs. He also has unique expertise as a regulator having overseen compliance for all Medicaid managed care plans for the state of Florida's Agency for Health Care Administration as well as implementation of new programs and policies. Originally from New York and having lived in Tampa, Fla., Petrie received his Bachelor of Arts in political science with a minor in psychology from Emory University in Atlanta, Ga. He is a member of the Health Care Compliance Association, and is a dedicated volunteer for Pop Warner, Special Olympics, Metropolitan Ministries and The Family Café.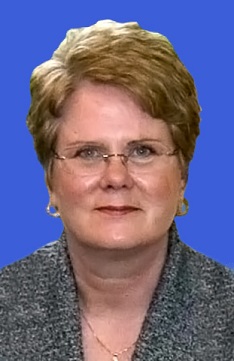 Patricia Richards
Senior Vice President, Medical Management
Oversees: Utilization Management, Referrals and prior Authorization Call Centers, Disease and Case Management
Background: Richards has worked in the managed care arena for more than 20 years and has significant experience in medical management and provider relations. Before joining MHS, she was vice president of operations at Indiana Insolvency Inc. in Indianapolis. Prior, she held senior leadership positions in other local managed care companies. Originally from Downers Grove, Ill., Richards earned a bachelor's degree from St. Xavier University in Chicago. Richards serves on the Board of Directors of the Indiana Perinatal Network and the State Perinatal Advisory Board.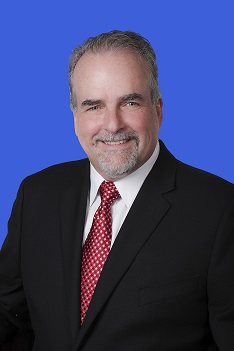 Bill Wilson, CPA
Vice President, Field Finance
Oversees: Finance, data and enrollment
Background: Wilson joined MHS after serving as the CFO for MindGent Healthcare Services and Clinics, an information technology and healthcare company. Originally from Indianapolis, he graduated from Roncalli High School, and earned his Bachelor's degree from Ball State University and his Masters from Indiana Wesleyan University. He currently serves on the Board of Directors of Boy Scouts of America.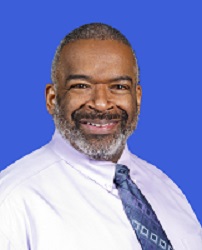 Eric A. Yancy, M.D.
Chief Medical Officer and practicing pediatrician
Oversees: Assistance with network providers and various MHS committees, with clinical care standards and medical practice policies, and promoting positive MHS relations with the local medical community
Background: A self-employed, pediatrician for more than 30 years, Dr. Yancy continues to maintain his practice in Indianapolis. Originally from Baton Rouge, La., Dr. Yancy received his Bachelor degree from Southern University at Baton Rouge in Louisiana and his Doctor of Medicine from Creighton University Medical School with residency training at Indiana University Medical Center, Riley Hospital for Children. Dr. Yancy was the first African American pediatric resident at Riley hospital, starting in 1976, and is the 2011 recipient of the Creighton University School of Medicine Merit Award. Dr. Yancy serves on the board of Indiana Pediatrics, Inc. and the Joseph Maley Foundation.