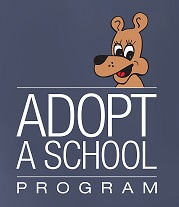 Adopt-A-School Program
Thank you for your interest in partnering with MHS to become an 'adopted' school. The Adopt-A-School program allows MHS and schools to collaborate on initiatives and programs to educate students and their families on the importance of healthy living. Programming is interactive and emphasizes the importance of exercise, healthy eating, bullying prevention, school nurse support, and access to care.
Adopted schools must agree to host at least two components of the Adopt-A-School program each year. Included in the adoption of a school, the school will receive a nurse kit within the first year as well as health insurance information and educational brochures to provide to families. The school will also invite MHS to participate in either a Back-To-School or parent engagement event.
Applications for the Adopt-A-School program are due by June 30 every year. Schools selected will be notified by July 15th.
Begin the Adopt-a-School Application
If selected the school will choose from the following components of the Adopt-A-School program (click on a title to read more):
Programs for Students and Staff
An hour long interactive assembly targeted for students grades K-3 which includes: a health presentation by MHS Chief Medical Officer Eric A Yancy, MD, dance contests and exercise demonstrations by RosieRoo, MHS backpacks stuffed with goodies for all contest participants, gift bags for all Rosie's Rockin' Recess participants, and financial donation or obstacle course to the school for their athletic program.
Targeted toward 3rd- 5th graders, a reading of an anti-bullying book by MHS Chief Medical Officer Eric A Yancy, MD, pizza party for contest winner's class, gift bags that include a copy of the anti-bullying book with parent guide, donation of bookshelf and books to school, and a signed bulletin board by students displayed in the community. Additional (and optional) opportunity through our partnership with IN*SOURCE to coordinate a bully prevention workshop the same afternoon/evening targeted for parents titled What Parents Can Do!
Mobile games, interactive activities, and kid-friendly entertainment to provide "brain boosts" that promote physical activity, active learning, heightened engagement and enhanced focus in the classroom. GoNoodle Plus offers over 300 movement and mindfulness videos, 100+ printable learning extensions, and the ability to add your own YouTube videos, plus much more.
Educational opportunities geared toward students in grades 3rd-5th and all school staff. Staff trainings are on behavioral management, helping to prevent suicide, and trauma informed care. The social-emotional learning series for 3rd-5th graders is a 3-part series that covers the five interrelated sets of cognitive, affective, and behavioral competencies that help children more effectively handle life challenges and thrive in both their learning and social environments.
Behavioral Management: Identification, Prevention & De-escalation Techniques
A Teacher's Role in Helping to Prevent Suicide
Trauma Informed Care in a School Setting
Youth Mental Health First Aid
Targeted for staff and parents to educate participants on preventable health risks that can be positively impacted through awareness and education by providing: health screenings, exercise demonstrations, food tasting samples, educational handouts, and giveaway.
Targeted for the entire school community to provide assistance with planning health fairs, health insurance education and enrollment events and more.
Kids can be under a lot of stress. As a parent, it can be hard to know how to help. At Balanced Child events, kids and parents learn about the importance of preventive care, talk about having a medical home, and learn coping skills and relaxation techniques. And, each event ends with a fun yoga class for everyone!
Health insurance shouldn't be stressful. This free program for MHS members teaches participants how to make the most of their health coverage. Participants learn how insurance works, how to earn rewards for getting care, how to find resources and get support, and more!
MHS can help you host a community chat around a health topic that's important to your community, like how to stop smoking or diabetes education. Local health experts will present information in a fun, interactive format and answer questions.
This 2 hour workshop is designed for parents to explore the dynamics of bullying and to learn what they can do to help children address this issue. *Provided by IN*SOURCE Indiana
Finding out that your child has special needs can be overwhelming. Some common reactions can be "What do I do now? Where do I start?" This training provides families with a brief overview of how to find support for your child and family, find information and services, find ways to pay for services, and will help you start thinking about the future. This training aims to help parents map out the next steps for their child and family. *Provided by About Special Kids
Communication is a key factor when working with individuals and organizations. This training is geared to help parents build positive working relationships with schools, medical professionals, and groups or committees through improved communication skills. Topics such as partnerships, negotiation, and listening will be addressed. *Provided by About Special Kids
Testimonials
"The support from MHS was exemplary. I was very impressed with the organization of our event, as well as the professionalism of all MHS staff members involved."
- Respondent, School-Based Health Partnership Survey Report
"Your organization has been very kind and generous to our school over the years and has made a positive impact upon our students and staff."
- Principal William Smith, Farrington Grove Elementary, personal letter

Participating School Corporations
Caze Elementary School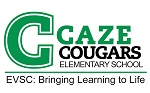 Elwood Elementary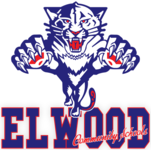 Farrington Grove Elementary

Lake Ridge Schools

Nuner Primary School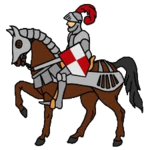 South View Elementary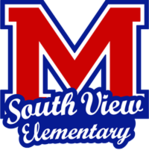 Tindley Academy

TJ Elementary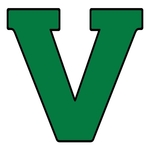 Washington Elementary