Indy Reads & MHS Partnership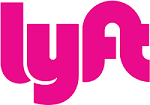 More than 49,000 adults in Central Indiana struggle to read and write.
MHS is partnering with Indy Reads to help solve this problem.
Indy Reads provides literacy education to adults who have problems reading and writing. They offer free literacy classes to adults in Central Indiana. MHS HIP members can earn My Health Pays rewards and get free transportation to and from classes.
Indy Reads offers literacy classes 3 days a week for 2 hours each day. Students must participate in all classes.
It's easy to register! Just call Indy Reads at 1-317-275-4040 and they will walk you through the registration process. There is no cost for these classes.
You can earn up to $175 in My Health Pays rewards for participating in the Indy Reads program.
$25 when you enroll in the program & successfully complete orientation
$25 each time you go up a reading level (up to 4 per year)
$50 for successfully reaching your job-readiness reading level goal
MHS and Lyft are partnering together to get you to and from your literacy classes for FREE! MHS Care Navigators are ready to schedule your ride for you from 8 a.m. to 8 p.m. Class doesn't finish until after 8 p.m.? No problem! Your Care Navigator will be available to help.
Gateway to Work is a part of the Healthy Indiana Plan (HIP). It connects HIP members like you with ways to look for work, train for jobs, finish school and volunteer. Any HIP member may participate in Gateway to Work.
For questions about Gateway to Work or issues reporting hours, visit our Gateway to Work page or contact MHS at 1-833-245-7901.
Not one of the 49,000 who struggle with reading and writing but still want to get involved? There are two ways you can help:
Help someone in need enroll in classes with Indy Reads. This flyer can help!
Volunteer! Indy Reads needs help in their Mass Ave second-hand bookstore. They also need tutors to help with classes. Learn more about volunteering at indyreads.org/get-involved.